10x 3M double-sided adhesive pads + cleaning wipes + adhesive scraper
Regular price
Sale price
€4,99
Unit price
per
Sale
Sold out
Content
10x Adhesive pads 40mm x 40mm x 2mm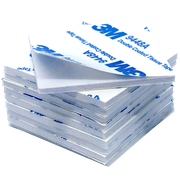 The order contains 10x white adhesive pads with adhesive surfaces from 3M. The pads contain an EVA foam inside, so the pads have a thickness of 2mm. They are ideal to avoid drilling holes in your wall, table or tiles. Stick socket strips, pictures, soap dispensers, fire alarms etc. with the sooper-dooper strong adhesive pads. The adhesive pads are ideal for sticking various materials such as paper, wood, metal, glass, paint, plastic and more.
3x Cleaning cloths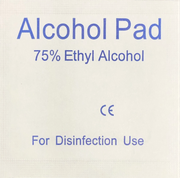 The order includes 3x small once cleaning wipes to clean the surfaces before gluing. (The cleaning pads may differ from the pictures). 🧼
Glue scraper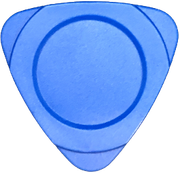 The order includes a glue scraper to remove old glue residues or failed gluing attempts easier, faster and scratch-free. To avoid plastic, only one adhesive scraper is included per delivery.
Instructions

Thoroughly clean the two areas to be bonded with the enclosed alcohol pads, as dirt and oil can impair the bonding performance.🧼
Wait a few seconds until the alcohol has dried completely. ⏰ 🌬
Peel off the protective film from one side to expose the adhesive film.
Press the adhesive pad with the exposed adhesive surface onto the previously cleaned area. To ensure a particularly strong hold, you can weigh down the adhesive pad with a heavy object and let it dry overnight before you stick on the other side.
Now remove the protective film from the other side and press it onto the second area to be glued. Depending on the required adhesive strength, according to the manufacturer, you should wait between 30 minutes and 48 hours before applying a load to the glued area. (For the impatient: For light loads, a much shorter time is also sufficient).
Tips

Cut the adhesive pads to the right size with scissors to fit any shape.✂️📏
The adhesive surfaces are original from 3M and sooper-dooper strong. I still recommend using one too many rather than one too few. It would be a real pity to damage the glued object because you have used too few pads. In general, I assume no liability for failed gluing attempts or damaged objects by such.
Also better a few minutes too long press firmly together than too short. The patient wins ...Ohmmmm 🧘🏻‍♂️🧘🏻‍♀️
No one likes to follow it, but follow the instructions. 😉
Leftover adhesive pads that have been cut to size can still be used. In most cases, the adhesive pads are not visible anyway. 🙈
Share