Untangle the Mess: 9 Home Hacks to Organize Cable Wires
In today's world, cables have become an integral part of our daily lives. From charging our smartphones to connecting our laptops to external displays, we rely heavily on cables to stay connected. However, with the increase in the number of devices we use, the number of cables we have to deal with also increases, and it can quickly become a tangled mess. Organizing cables can seem like a daunting task, but with a few simple tips, it can be done with ease.
1.  Cable organizer for winding up cables 
This Cable Winder saves you from having to worry about the messy power cords of your gadgets. It is composed of high-quality rubber that is both sturdy and long-lasting. The adhesive is extremely sticky and strong. This can be used with a variety of gadgets like cellphone and laptop charger and also kitchen appliances such a stand mixer, coffee maker, air fryer, electric kettle, toaster, pressure cooker, juicer, fans, television,etc. Check it out here ↓
Kabelorganizer zum Aufwickeln von Kabeln | Kabelwickler
Regular price
Sale price
€1,99
Unit price
per
Sale
Sold out
View full details
2. Self-adhesive Cable Clip
The Self-adhesive Cable Clips are what you need if you are tired of messy wires! These clips save space and keep your cables and wires clean and tidy. It is ideal for organizing desktop cables and data cables to keep your desk tidy, as well as tidying up cables on walls or floors. The 3M adhesive backing is safe to use on any surface as it can be towed without any sticky residue.
Kabelclip/Kabelhalter selbstklebend (schwarz/weiß/durchsichtig) 🔌
Regular price
Sale price
€0,39
Unit price
per
Sale
Sold out
View full details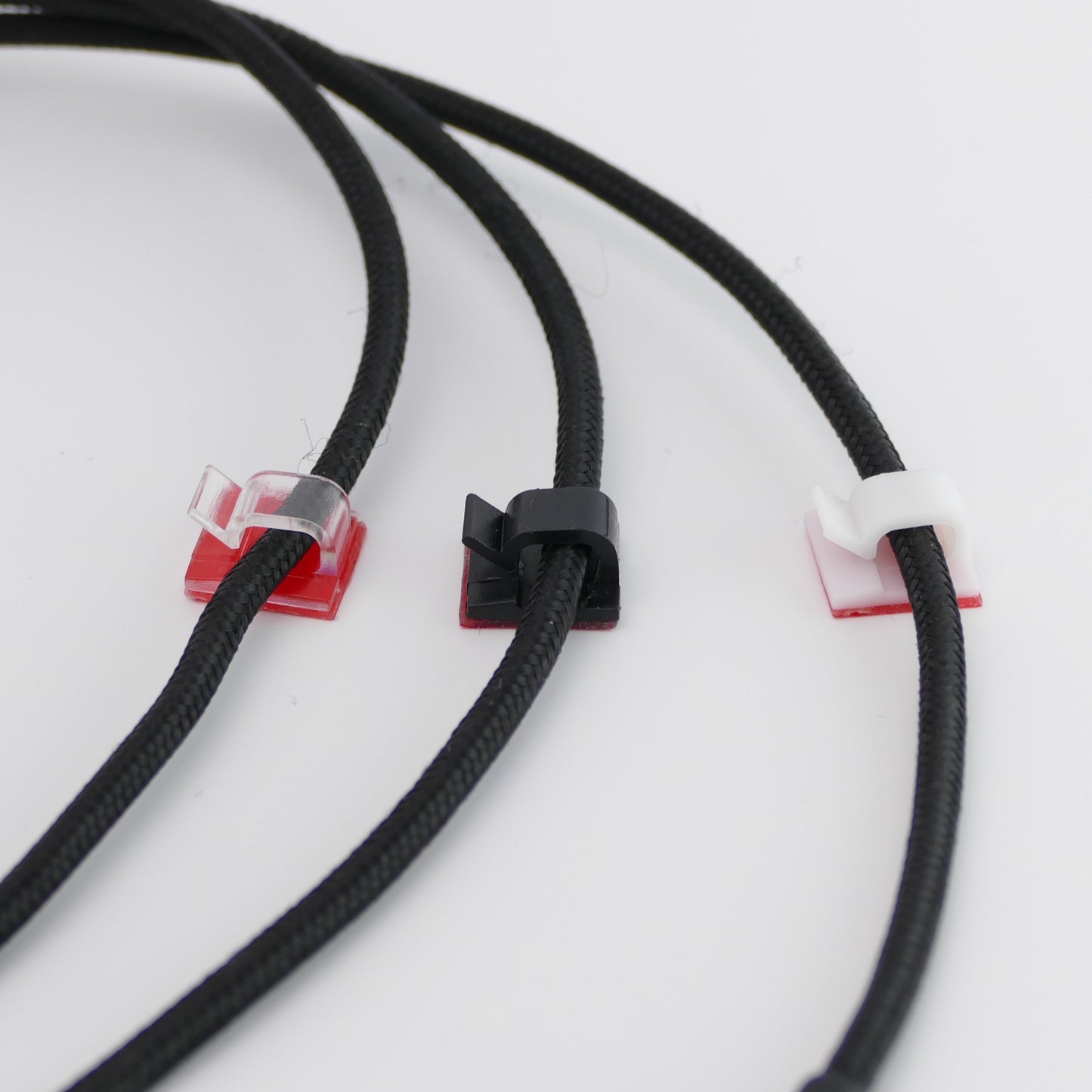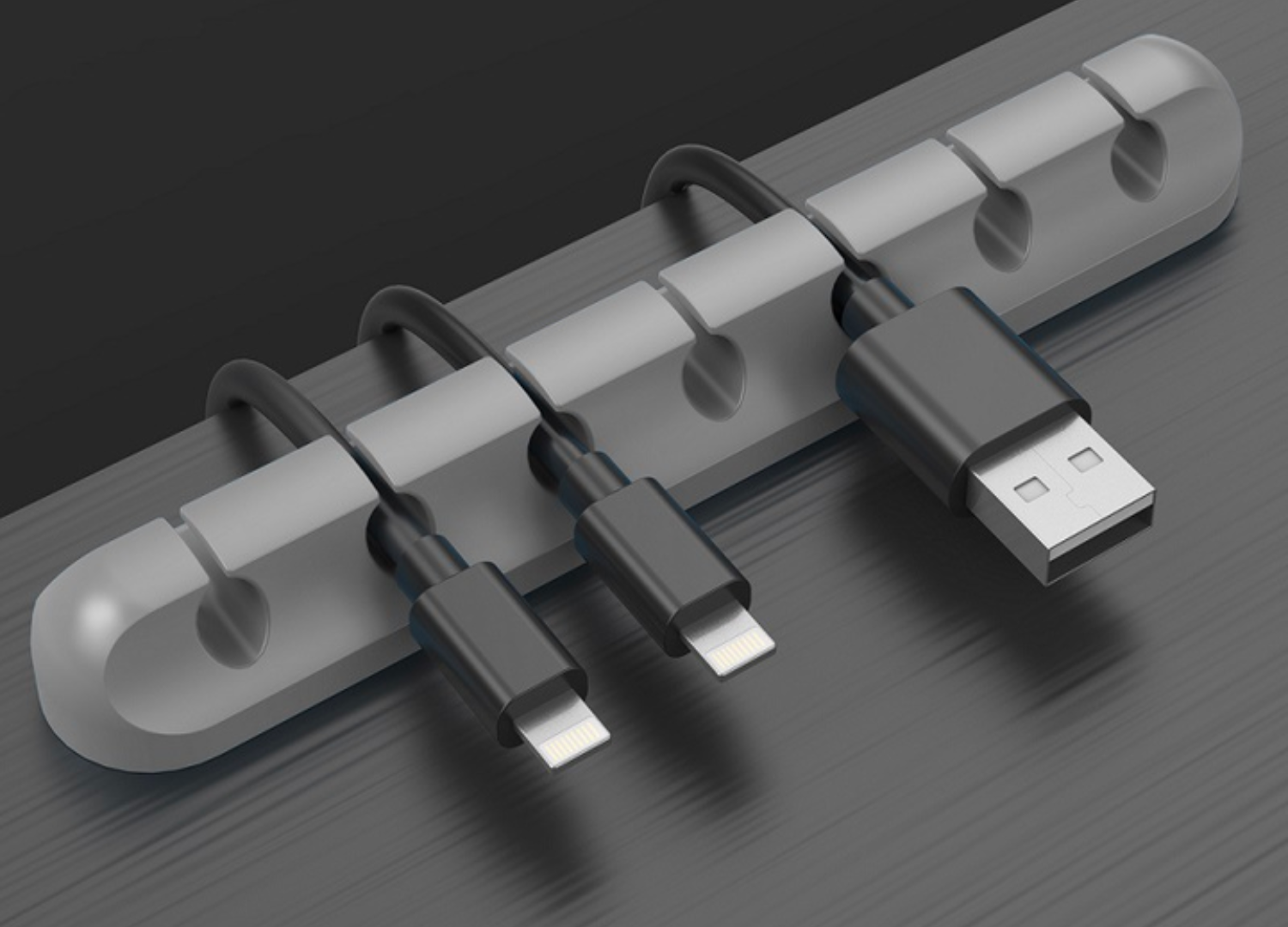 3. Syncwire Cable Clips for Cord Management 
You can use clips to hold wires together and prevent them from tangling. You can put it on your office table, study table or anywhere you like just to organize your cables. Made from a high quality silicone that is both non-toxic and odorless.Even after many thorough tests, the material retains its viscosity and hardly shows any signs of wear.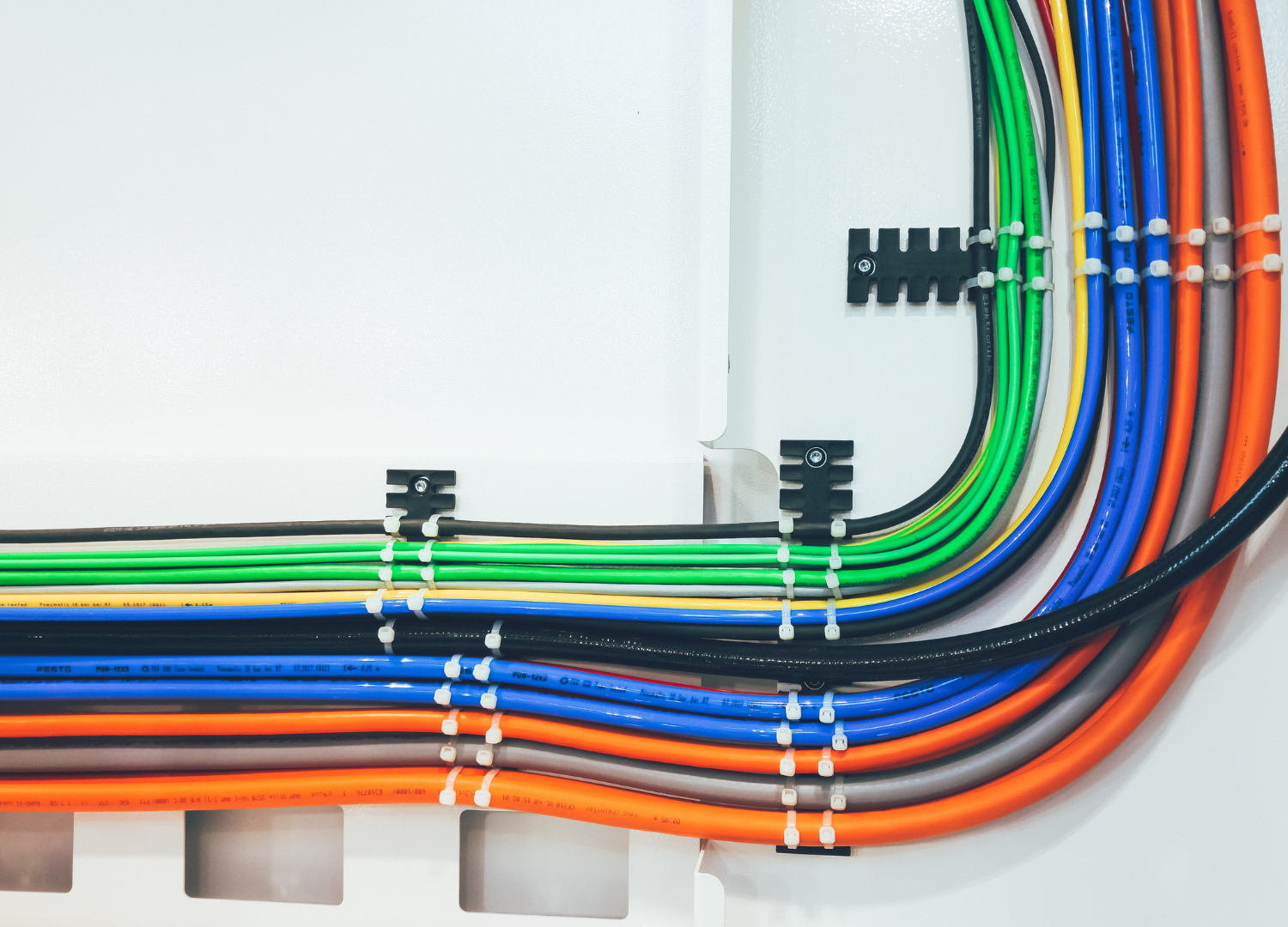 4. Tie up your cables using Cable Ties
Cable ties are a simple and effective way to keep your cables organized. They come in various sizes and colors and can be easily wrapped around your cables to keep them together. You can also use Velcro straps or zip ties for the same purpose. These are great for travel or if you need to move your cables around frequently.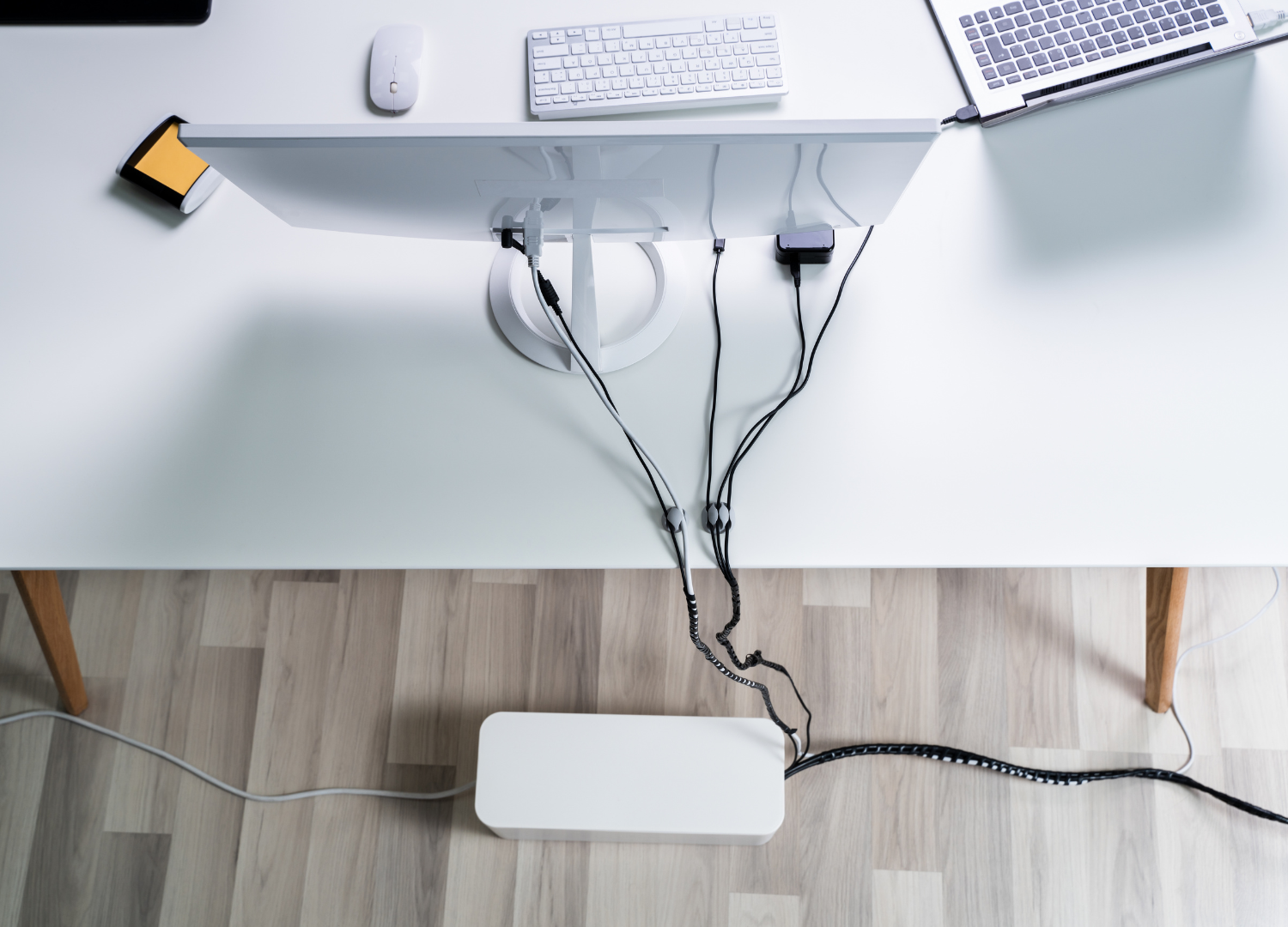 5. Cord Box Hides the Cord Messes
Cable Management using Cord Box is an effective way to keep your cords and cables neat and tidy. It helps organize different types of cables and cords in one place, reducing clutter and making it easier to find the right cable when needed. You can make a cable box out of a shoe box and wrapping paper. Super smart! 
By using a cord box, you not only keep your workspace looking clean and organized but also prevent tripping hazards and potential damage to cables.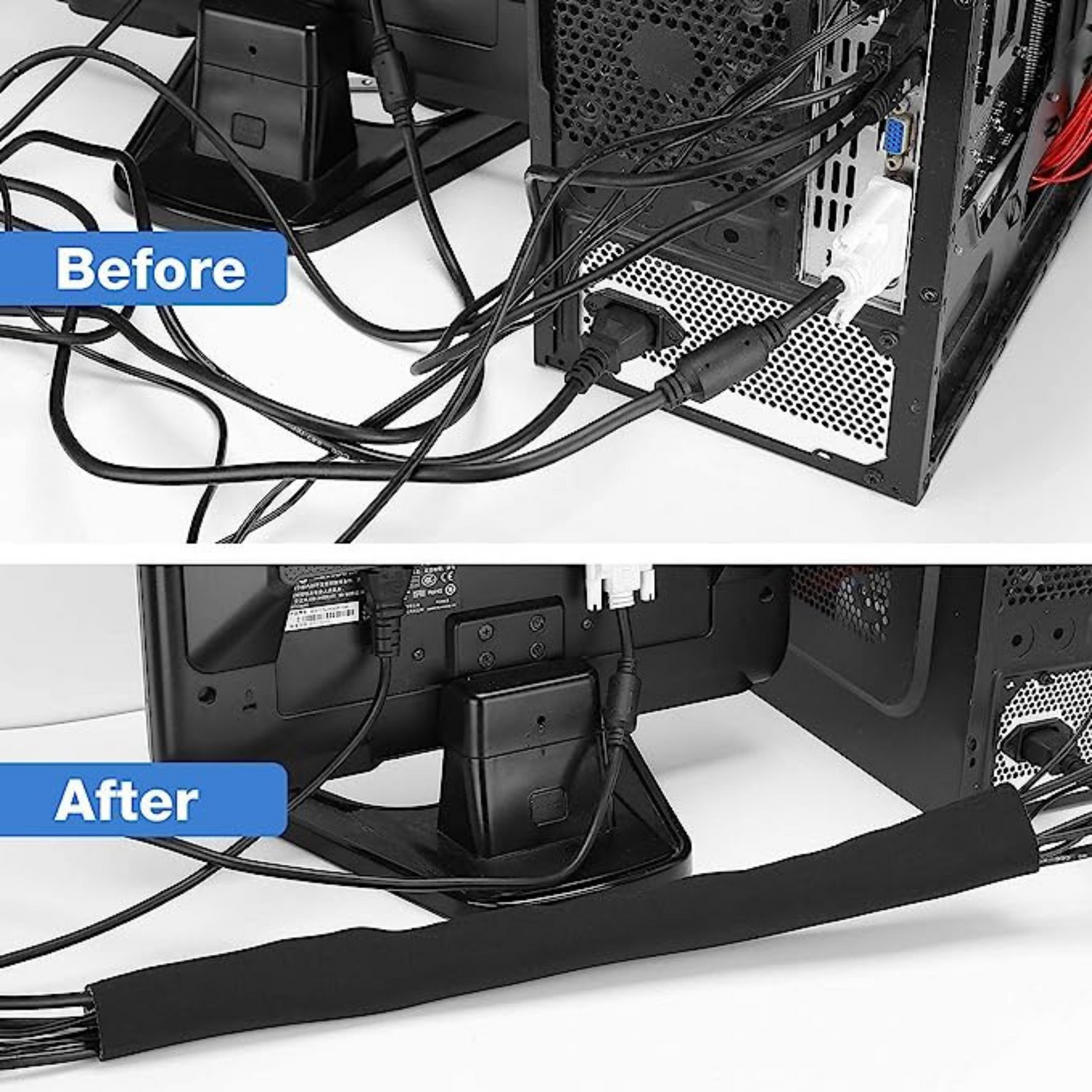 6. Organize with Cable Sleeves
Cable sleeves are a great way to hide your cables and give your home a neater appearance. They come in a variety of colors and materials, so you can choose the ones that best match your decor. To use cable sleeves, simply wrap them around your cables and zip them up. You can then tuck the sleeves behind furniture or along baseboards.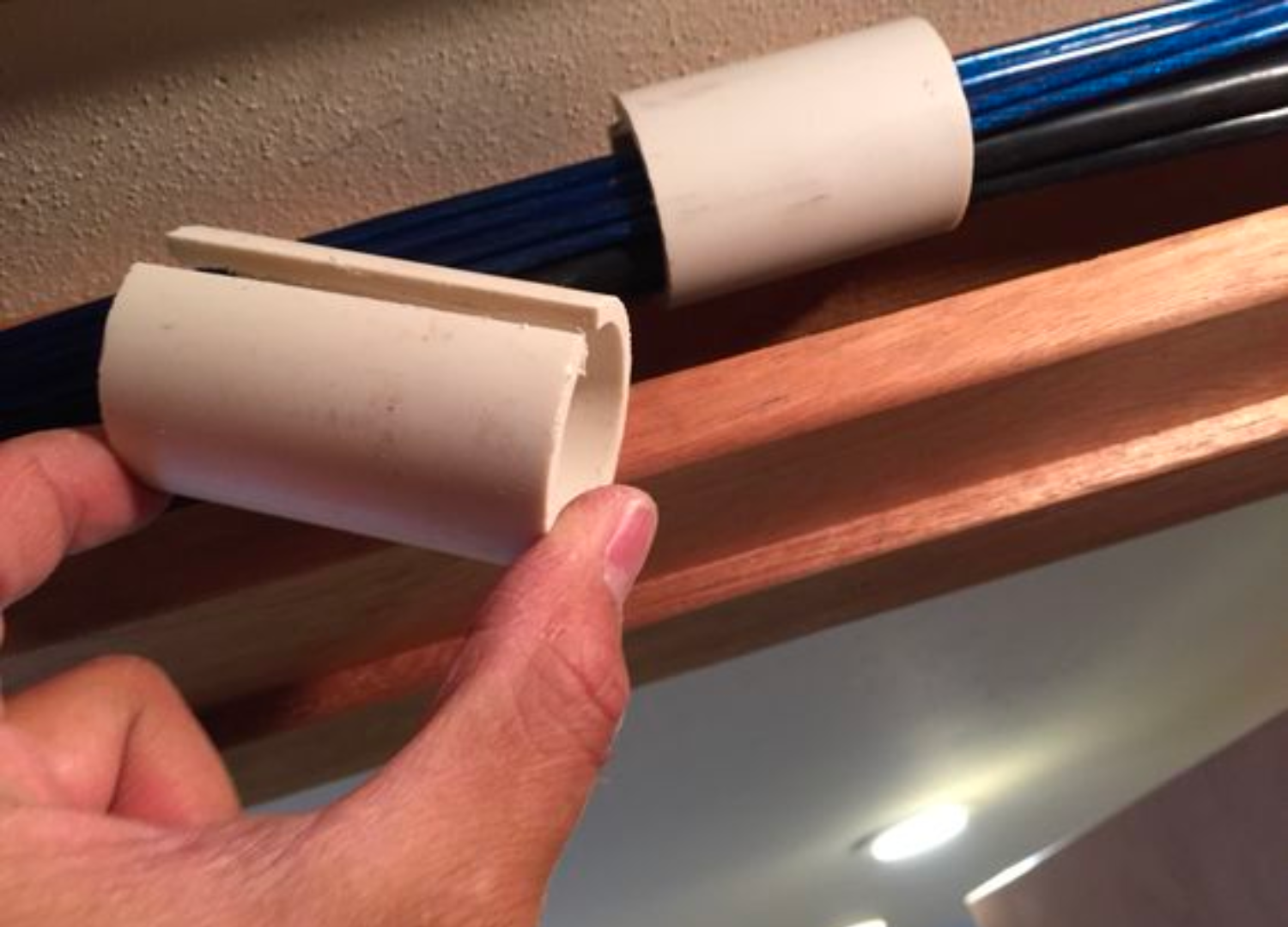 7. PVC Pipe
PVC pipes are one of the inexpensive cable management tool you can use. It can be cut to various lengths to create customized cable organizers that fit perfectly on shelves or walls. You can then feed your cables through the holes and keep them organized and out of sight. It can be painted or covered with adhesive stickers to match any décor, making them a versatile option for organizing cables at home.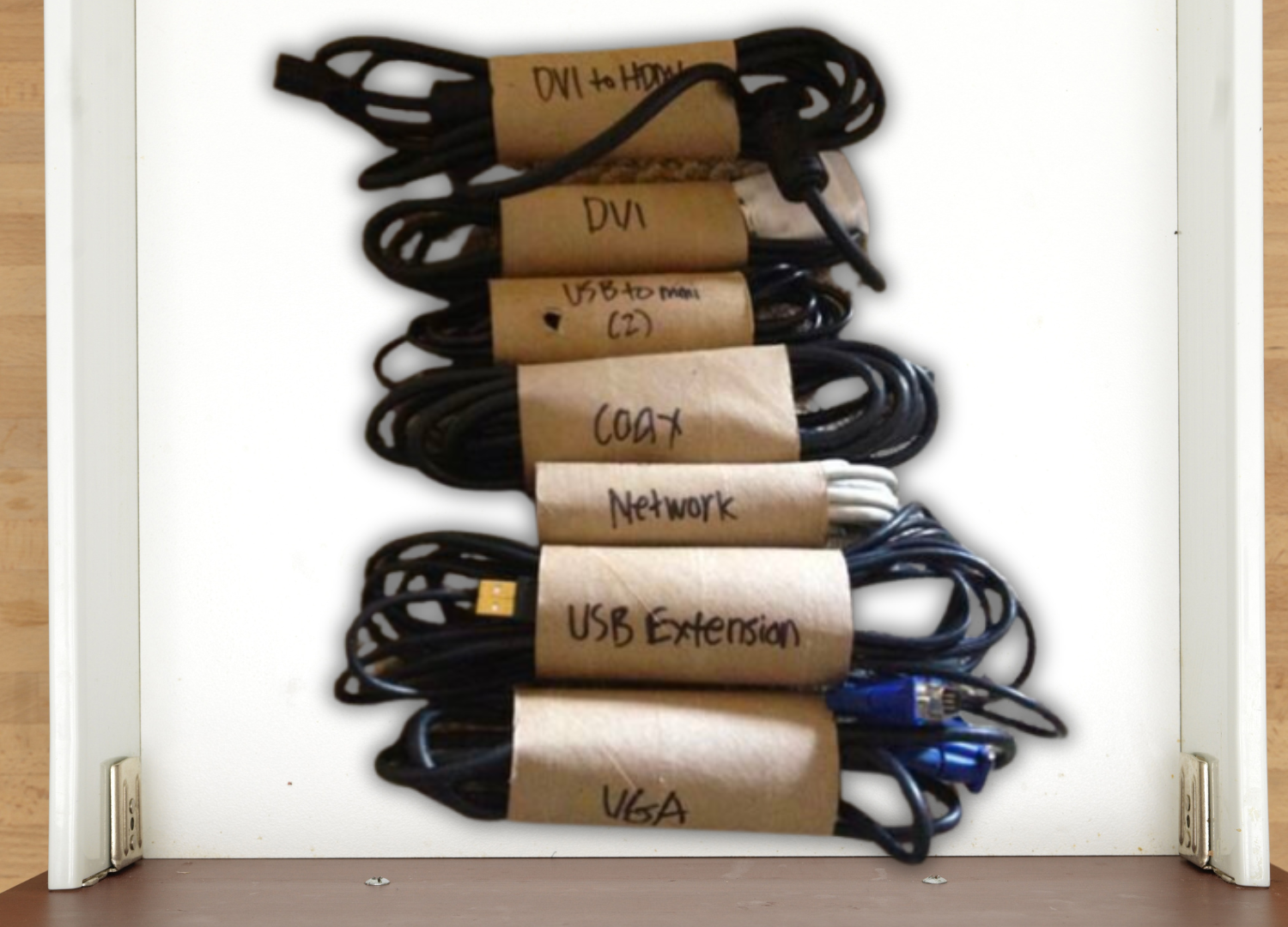 8. Toilet paper rolls
Save your toilet paper rolls and use them to organize your cables.The cardboard tube from a spent roll of toilet tissue is a nice simple tool for keeping extension cords tangle-free. Simply slide the cables through the rolls and label them for easy identification.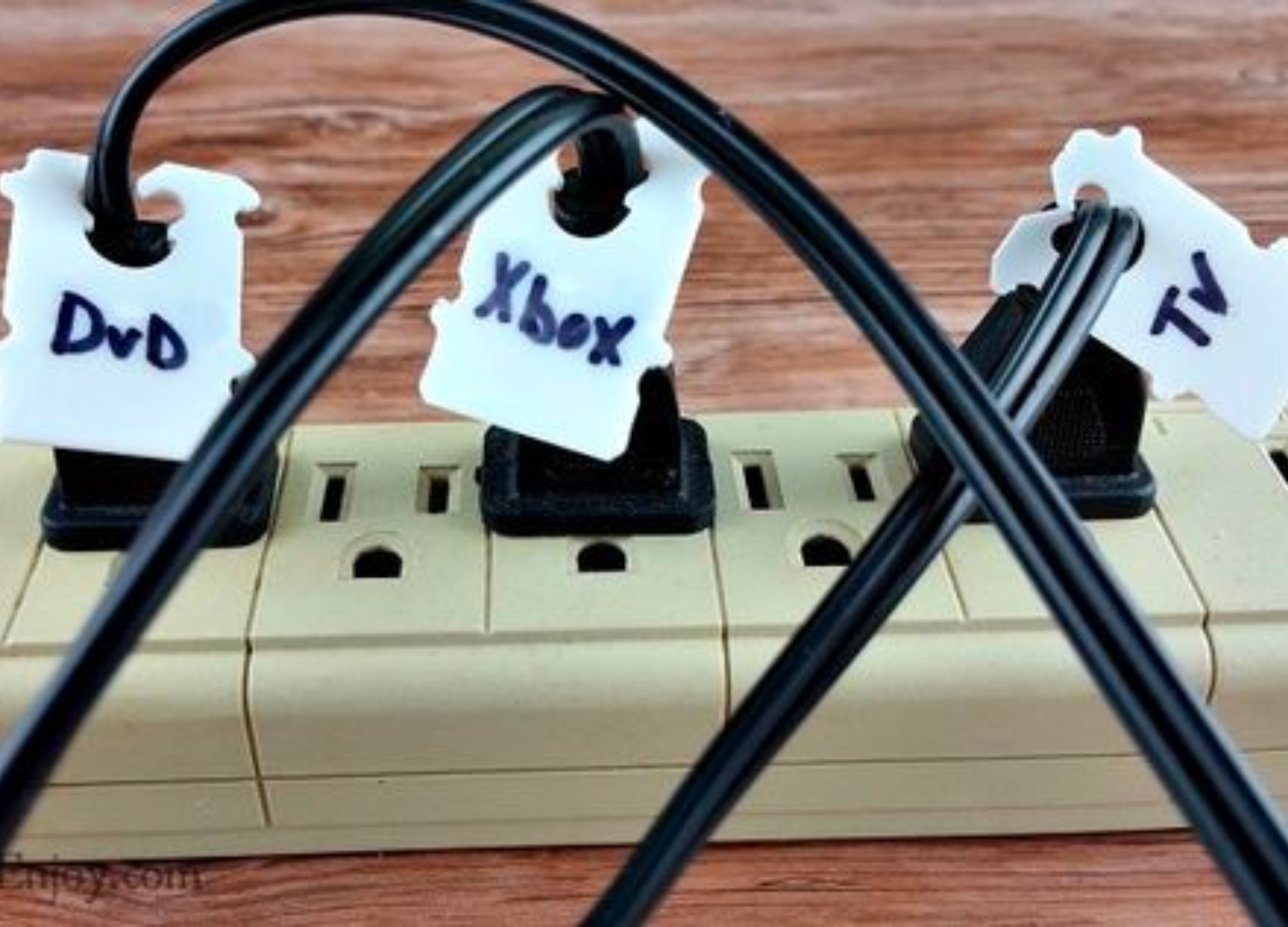 9. Bread Tags
An unexpected but useful hack for organizing cable wires is using bread tags. Simply label a bread tag with the name of the cable, thread the cable through the tag, and snap the tag shut around the cable. Bread tags are a low-cost, eco-friendly solution that can help you keep your cables organized and tangle-free.
Prioritize Safety in Cable Management
In conclusion, while organizing cables in your home can make your space look tidier and more organized, it is important to prioritize safety. When dealing with electricity and electronics, it is crucial to take the necessary precautions to prevent accidents and injuries. Remember to always be careful when working with cables and make sure to unplug any electronics before organizing the cables.